LIGHT PROGRAM OF ENERGY 999
OR ENERGY OF FULFILLMENT OF WISHES
---
h i g h - f r e q u e n c y e n e r g y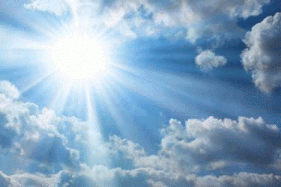 Founder – Linda Colibert
The purpose of this Light Program is to teach to work with the fulfillment of wishes and acceleration of their realization.
This Light Program of Energy 999 will help you get rid of blocks and negative barriers on the way towards the realization of your wishes. This program will help modify and transform your inner mindsets. The energy will become purer which will enable to focus it in a more quality manner and the materialization of your goals.
When you energies become purer, they increase their vibrations. In other words, you move to another level of perception of reality and interaction with the reality.
In order to achieve the desired goal, you ought to focus yourself on your desire in a positive manner. The state of positivity (the sate of goodness and unconditional love) will facilitate the energies in working smoothly, attracting necessary people and situations who will help you achieve a final result. Your vibrations will be made harmonious with what you desire to achieve. The energies work smoothly and at the same time at a high level. But when your heart lacks the sate of unconditional love, the energy vibrations of your Light Program of Energy 999 and Fulfillment of Wishes will decrease and become heavier.
You should also definitely know what you desire, as well as undertake real steps at a physical level (since we live at the level of the third dimension, where physical actions are required for the materialization of our wishes). If our goal is ambiguous and, moreover, if we are in a negative state (the state of ignorance and egoism), then it will be problematic enough to achieve our desires.
There is one symbol in the attunement.
This is the symbol of the Light Program of Energy 999 and Fulfillment of Wishes.
With this symbol you will be able to focus your attention on your wish. At this very moment you will experience high vibrations which will positively affect the fulfillment of your plans.
Work with this symbol will totally increase your vibrations which will affect the quality of your life. The more often you work with this symbol, the most powerful the channel will work.
Cleanse your house and charge the domestic items with this symbol.
The possibilities of the use of this symbol are unlimited. Follow your desire and intuition.
---
THE ESSENTIAL CONDITION FOR THE ATTUNEMENT TO THE LIGHT PROGRAM OF ENERGY 999 AND FULFILLMENT OF WISHES
Usui Reiki Level 2 + Karmic channel + Earth Energy 999