---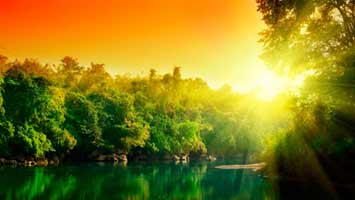 Reiki creates a piece of mind. Once you come into contact with this energy you will release all your fears and move to the state of complete awareness of reality. Actually this state is an indispensable prerequisite for meditation. When you practice the Reiki System you will be able to experience a complete sense of peace and it is this state that helps you apprehend the true nature of peace and harmony.
A meditation has many variants. Meditation awakens your inner "I" and helps you take a full responsibility for what we are doing.
A regular practice with Reiki will enable you to immerse into a meditative state.
the more you practice Reiki, the more peace will be instilled in your heart.
By observing the main rules of Reiki we adjust our mind to fully immerse into a meditative process and distinctly realize the sensations which emerge when touching this or that part of a body withour hands.
---
Regular practice with Reiki will vest you with rare capabilities: your intuition will increase, every morning you will wake up fresh and healthy, full of energy for new practical achievements!
---
Mediation for relaxation

Meditation "At the Bottom of the Ocean"

Meditation

"The Sun"

Meditation

"Gratitude"

Meditation

"Karma cleansing"

Meditation "Angel's Wings"

Reiki drill for a heavy day

Reiki drill for love and light
Reiki drill for good sleep
Reiki drill for increase of energy
Reiki drill for expansion of consciousness
Meditation

"Merkabah"